We conduct aerial surveys of nests in Hokkaido over crane's habitats in the breeding season.

Aerial surveys are an efficient and effective way of locating nests. It is much easier to locate cranes in the wetland from an airplane than on the ground. Also, we are able to survey nests without disturbing the cranes.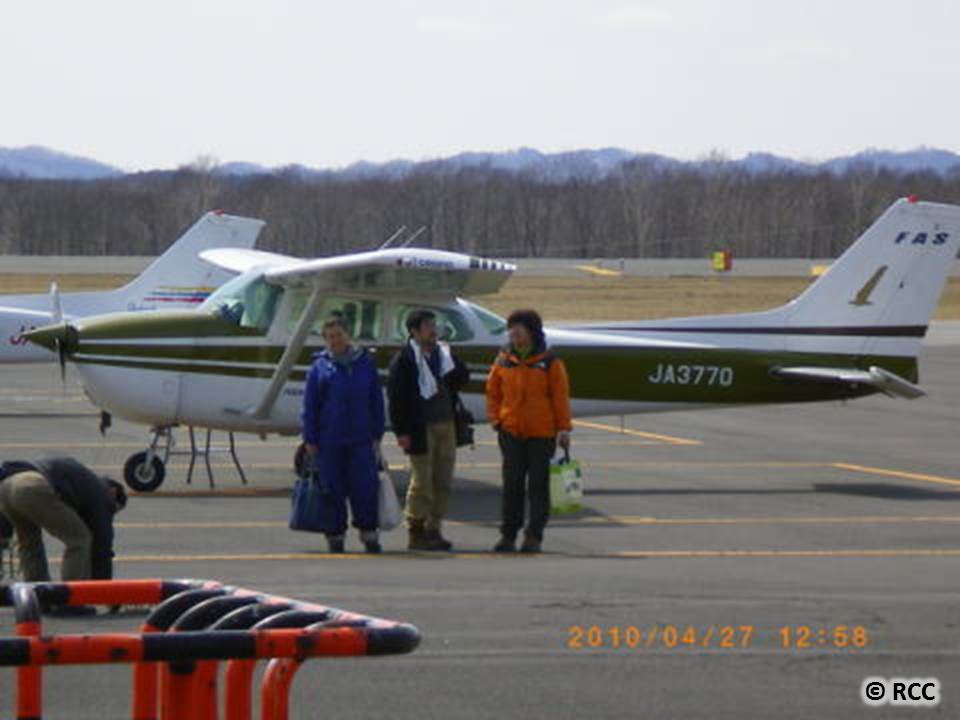 Survey team
Each survey team consists of two to three observers, and each observer is assigned to a specific task such as navigation, geo-referencing, photographing nests, etc.
Locating nests
It is possible to locate a red-crowned crane from an airplane flying at 200-300 m above the wetland because of the crane's mostly white feathers.
Data collection
Once an active nest or a crane is found, the location is mapped, and photographs of the nest and surrounding habitat are taken.
Findings
By conducting aerial surveys over many years, we have learned not only about the locations and number of nests but also about possible changes in the quality of nesting sites.
---